Get WIRED Magazine both print and digital for one low, low price...
I have a passion for technology so I love reading tech magazines. I received a FREE subscription a while ago to
WIRED magazine
and I love how the writers relate technology to current trends.
For a limited time just for the holidays, you can get a $14.99 12 issue
subscription to WIRED for only $3.99
. And there is a bonus. Since WIRED magazine is published through Condé Nast, the subscription also includes a digital subscription that you can read on your Apple or
Android
device. You just download the free WIRED app from iTunes or the
Android Market Place
and enter the code that Condé Nast will send you and you can read all your subscriptions digitally.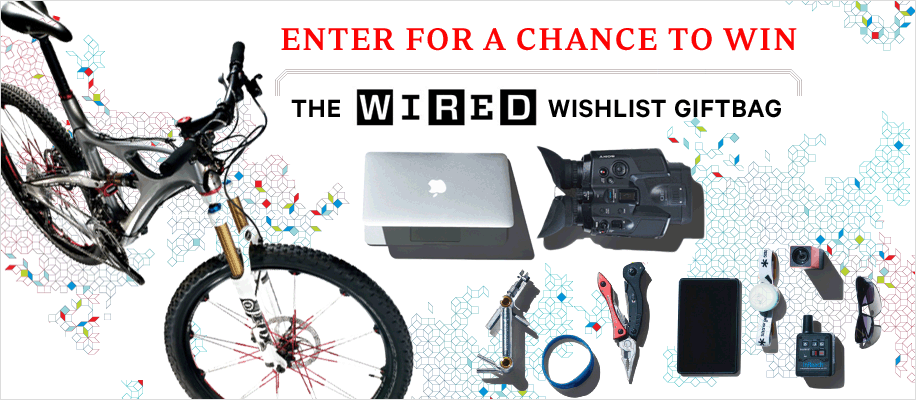 CONTEST
Until January 3, 2012, you can enter the
WIRED WISHLIST GIFTBAG Contest
for a chance to win the following tech goodies worth $13,000:
Apple MacBook Air 11" 64GB
Bowers & Wilkins C5 Earbuds
Chrome Niko Bag
Derringer Bike
CrankBros. Pica+
DeLorme InReach
Etre Five Point Gloves 40 GBP
Gerber Crucial Fast Red
Grace Eco Terra
Gunnar Groove Sunglasses
Ibis Mojo Bike HD
Kindle Fire
Lytro Light Field Camera
Nerf Vortex Praxis
Snowpeak SnowMiner Headlamp
Sony DEV-5 Binoculars
Stanley One Handed Vac Mug
Surefire 6px Pro Flashlight
Vitaband ID/VISA Wristband with one year subscription to Emergency Response Profile
That is one nice prize package. No purchase is necessary to enter.
Read all the WIRED contest rules at this link
.
ENTER THE WIRED MAGAZINE WISHLIST GIFTBAG CONTEST
Enjoy!
Follow FREEISMYLIFE on Facebook