The front of Loco's in Greektown - Photo Credit - J. Harper
You don't have to be a Tiger Fan to appreciate Loco's in Greektown
On Friday, I did something that could have turned out to be one of the stupidest things I have ever done or one of the smartest. I and Laura (from
LauraInTheMotorCity.com
) drove down to Greektown on the Detroit Tigers Opening Day to have lunch. We had no idea what to expect from parking to crowds, but we were up for an adventure so off we went.
Why would be go to Greektown on one of the busiest days for downtown Detroit you ask? Because we were going to review one of the staple establishments in the Greektown area -
Loco's Tex-Mex Grille
.
Now I have been to Greektown so much times in my life that I cannot count them all, but for some reason, I had never made it into Loco's for a meal. So as I navigated the crowds of Detroit Tiger fans and the parking lots that had raised their rates to $30 a day just for the big day, I was surprised that we found a parking place right down the street from the restaurant.
Loco's has excellent service - Their wait staff rock!
When we entered, Loco's was on full Tiger alert with the wait staff dressed in Tiger jerseys along with the fans. Terri, the manger of Loco's came over for a quick chat and then Laura and I got down to why we were there - the food.
Now while I don't dislike Mexican food, it is really not at the top of my dining out list, so I was hoping that all the hoopla it took to get down to Loco's on Tiger opening day would be worth it - and I have to say that the food was definitely worthy of the drive.
Loco's marinated beef fajitas
Loco's Fajita Combo - marinated beef and chicken, covered with cheese
Both Laura and I ordered the fajitas. Laura ordered the marinated beef fajitas and I ordered the fajitas combo which consisted of beef and chicken. Once we placed our orders, we started in on the chips and salsa which were both great. Within 10 minutes of taking our order, our food was ready. I could not believe the speed of the service.
We assembled our fajitas and dug in to food that was wonderful to the eye and the appetite. The meats were all tender, spiced just right and mouth watering. Laura was loving the homemade guacamole. And there was so much food, there was no way we could finish it all in one sitting. When our very attentive wait person asked about dessert, our appetites wanted to say yes, but our stomaches said no way.
As we packed up our leftovers to make our way through the crowds of Tiger fans, I realized that we had had a delicious lunch with wonderful service on one of the busiest days in Greektown all in less than 55 minutes from start to finish - now that is my kind of service. Loco's definitely gets two thumbs up from me. This outing was definitely one of the smartest things I have done in a while.
Loco's Specials and Freebies
If you follow Loco's on
Twitter
, you can get information on their daily specials that can save you some money on your bill. They also tweet contests that can win you some FREE gift cards - and you know how much I love FREE. You can also get 20% off your food bill for
3 check-ins on Foursquare
.
Loco Bar & Grill
454 E. Lafayette
Detroit, MI 48226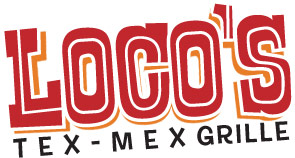 GIVEWAY
Three FREEISMYLIFE readers will each win a $25 Gift Certificate to Loco's in Greektown so you can try out their fabulous food for yourself! HOLLA to the FREE!
TO ENTER
-Fill out the information in the form below.
-One entry per person please.
- The contest ends on Monday, April 18, 2011 at 11:59am EST.
-The winner will be selected by random number generation.
- USA Addresses only.
- You must live within driving distance of Loco's in Greektown in order to win this giveaway.
(3) EXTRA CONTEST ENTRIES
- You can get 1 extra contest entry for following FREEISMYLIFE on
Facebook
.
- You can get 1 extra contest entry for following Loco's on
Facebook
.
- You can get 1 extra contest entry for Tweeting the following message on
Twitter
"
I just entered the @freeismylife contest to win a $25 gift card to @locosdetroit in Greektown http://t.co/oHXQpT8
".
Good Luck!
Disclosure: I and Laura received complementary meals for the purpose of writing this review and stating my unbiased opinion. I was not compensated for this post.
Congratulations to the winners:
1. Rick McC. of Sterling Heights, MI
2. Karen C. of Madison Heights, MI
3. Tamika D. of Detroit, MI
Follow FREEISMYLIFE on Facebook