Technology Products that make life easier for moms
By Lori Cunningham
I wish I had the time to tell you about all of the fantastic things I saw at CES. There are a lot of exciting tech products out there to make life easier. It is hard to narrow it down to my top 5 favorites products for moms from the show, as there are too many to choose from, but here are my top 5.
#1 Valet Plus
The Valet Plus is the perfect home wireless router for families. It is probably the easiest wireless network system to set up and use, making it perfect for moms. Using a USB thumb drive, you simply insert it into each computer or wireless device you want to add to your home network. Just follow the steps from there and you'll be up and running in no time. You do not need any technical knowledge to set up your wireless network. The software does the work for you. You can add all of your computers (PC or Mac), laptops, netbooks, tablets, smartphones, gaming systems (X-box, PlayStation, Wii, etc.) and any other connected devices easily. Valet Plus has fantastic parental controls too. Get this…with your devices and gaming system connected, you can block off times so a device will be rendered unusable. For example, you can lock down your Wii from 3pm until 7am to ensure your little Johnny isn't playing games when he shouldn't on a school night! You can do this for each device on your network. Johnny is on restriction? Lock down the devices (Wii, tablet, PC, smartphone) he uses during the restriction timeframe. If all you want to do is lock down particular websites, the Valet Plus helps you to do that as well. Another great feature is guest access. When guests come over and want to connect to your WiFi network, you can provide them a guest passcode which allows them access to the Internet only…not all of your family's private files. I love this feature. I have had guests ask me on several occasions for access to our wireless network. This option will allow me to help them without jeopardizing our important family files. The Valet Plus retails for $129.99 regularly, but is on sale at the
Cisco website
for $109.99. If you have a smaller home, you may be interested in the Valet with less reach, on sale at
Cisco
now for $89.99.
#2 Eye-Fi Wireless Card for Your Camera
Wo
w, this product is a cool one for us moms! The Eye-Fi Geo X2 4GB or Explore X2 8GB WiFi products are SD storage cards to use in your camera. Most likely you are using a SD storage card now. When you replace your current SD storage card with the Eye-Fi wireless card, you no longer need to connect your camera to your computer via a cable or by inserting your current SD card into your computer to download pictures. If your computer is connected to your wireless network, the picture download process begins immediately after you bring your camera home and it detects your WiFi network. Pictures are automatically downloaded to your designated folder on your computer. You can even designate copies of them to go directly to your online picture account at Flickr, Picasso, Facebook, etc. Sharing your photos has never been easier. The Ey-Fi Geo X2 and Explore X2 also add geo tags to your photos so you will be able to identify where you were when the picture was taken. Super cool! While at CES, Eye-Fi announced Direct Mode, a new free upgradeable feature for all of its X2 card users…now when you take a picture using a X2 cards, the picture is immediately copied to your smartphone so you can instantly share with friends online without needing to be near a wireless hotspot. This way you can get a better resolution photo and send it via your phone. Slick. The Eye-Fi Geo X2 4GB retails for $69.99 and the Explore X2 8GB retails for $99.99.
#3 Mavia – Know Your Car – Where it is, Where it's been, What Need's fixing!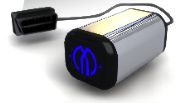 I am still marveling at this device, I've never seen anything like it. The Mavia is a device that you plug into your car's diagnostic port (currently used only by car technicians to analyze your car). The Mavia can then tell you numerous things about your car and it's use. For example, when your check engine light turns on, Mavia will tell you in very understandable language what the problem is. Mavia will also help you keep track of your maintenance schedules and notify you of any needed service via your smartphone. Forgot where you parked the car? The Mazia app on your your smartphone will provide you with walking directions to your car. Curious where your teenage son is at 2am? If his car is equipped with the Mavia, you can check the GPS location of the car. Have you set limits of where your daughter can drive the family car to? With the Mavia, you can set GPS boundaries that when crossed, you will be sent an alert via your smartphone. Worried about your child being in an accident while driving? Unfortunately, the Mavia cannot prevent the accident, but it can automatically send a text message once an accident has occurred with the car's GPS location to you, family members, 911, or even Facebook! Car stolen? Mavia will help you track the car's location through your computer or smartphone, making it easier to notify police of it's location. Mavia will be coming out on the market later this year and is likely to retail somewhere between $200-$300. Wait, there's one more bonus…there is no monthly fee for the service!
#4 Gadget Trak – Keep Track of Your Laptops and Smartphones
Another cool product. GadgetTrak is advanced Wi-Fi positioning software to install on your laptop, computer, netbook, iPod Touch, iPod, iPad, or smartphone (Apple or Android). When you remotely activate it, GadgetTrak will report to you the location of your device with a high level of accuracy up to 10-20 meters. GadgetTrak uses WiFi networks to obtain your device's location, so no extra hardware is needed, as opposed to using GPS. Once you activate tracking, a picture will be snapped of the thief if your laptop/netbook/etc. has a front facing camera. Images and location positioning will be sent to you directly. Pretty amazing, huh? Furthermore, if someone takes out your SIM card and puts in their card, you will be notified by e-mail with the new phone number. Now you can alert police with a lot of great information about the thief. Fearful of losing your precious pictures/videos and even contact numbers? No problem, you can remotely back up your data and wipe your data clean from your phone! I have lost a couple of phones in the past and having this kind of information would have been terrific. I never knew if I just left the phone somewhere or someone stole it. Having GadetTrak installed on my phone and netbook/tablet would definitely give me some peace of mind. It would also be very helpful to put on your kids' cellphones. Kids are notorious for leaving their cellphones behind. Lost your cellphone in the house? GadgetTrak can create an alarm stemming from your device so you can find it. I need GadgetTrak for my son's blanket too! We're always losing it. LOL. Now you can track your phone/laptops/tablet investments better! A one year license for one gadget sells for $34.95/year. If you have multiple devices, I recommend the Family Pack licenses which includes GadgetTrak for 5 devices for $99.95/year.
===========================================================
===========================================================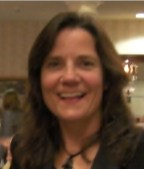 As a wife and mom of two children,
Lori Cunningham
is always looking to find new ways technology can help her with her over scheduled life. She started the
WellConnectedMom.com
to share her passion for technology with other moms who love technology or may be intimidated by it.
Hailed as a "technology guru" by EveryDay Parenting radio, Lori consults with businesses to ensure moms understand how to gain the maximum benefit from their products.