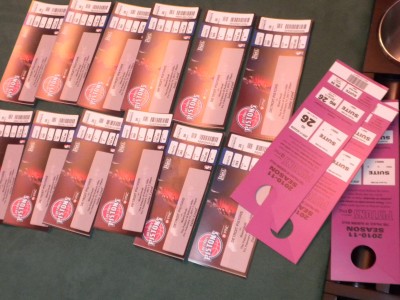 How about partying with your friends in the Pistons VIP suite for FREE?
Sprite is giving you the chance to win one of two VIP suites for a Detroit Pistons game for you and 11 of your friends.
The winner will receive use of a Pistons penthouse suite for either the April 6 - Pistons vs. Nets game or the April 11 - Pistons vs. Cavaliers game. The winner will get 12 suite tickets and 3 parking passes.
CLICK HERE FOR MORE INFO AND TO ENTER TO WIN
Good Luck!
Follow FREEISMYLIFE on Facebook