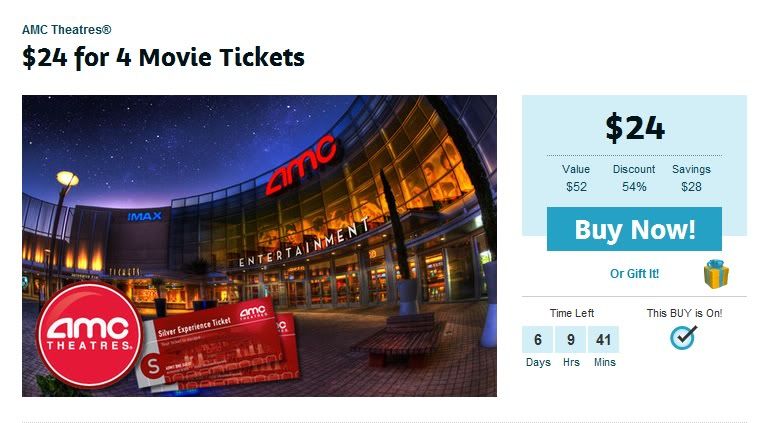 TODAY! Get a Deal on AMC Movie Tickets!
Summer is finally here, and so are ice cream cones, long beach days with friends and, unfortunately, sweltering temperatures. Our trick for beating the heat? Hiding out in the luxurious air conditioning of AMC Theatres® while enjoying a summer flick we've been dying to see (The Hangover Part II or Bridesmaids, anyone?). And now you can head to the movies for less since $24 gets you four AMC Silver Experience™ tickets to any AMC® theatre location (up to $52 value).
CLICK HERE TO STEAL THIS DEAL!
Enjoy!
Follow FREEISMYLIFE on Facebook