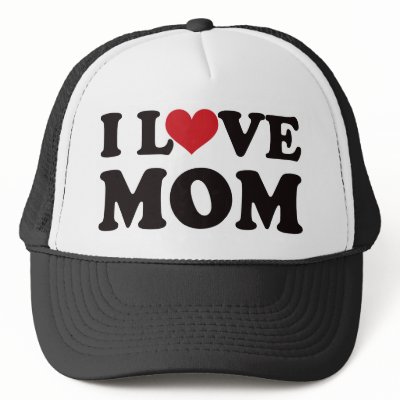 Tell Mom you love her - w/o breaking the bank!
Mother's Day is coming and although your Mom deserves the world, you might not have the cash to give it to her this year. Enter, the FREEISMYLIFE Mother's Day Gift Guide with mostly FREE items, but also a few moderately priced tech items that any mom would love.
Take a peak and see what you can find....
Hallmark Postage Paid Mother's Day Cards
Price: $3.99 each
Hallmark now carries cards that come with postage paid envelopes that will save you the time and expense of having to run to the post office for stamps.
And you can enter to win a set of 5 Mother's Day Cards in my giveaway that ends of May 2nd.
"Just Baked" Cupcakes for Mother's Day
$2.95 each / 2 for $5.50 / 6 for $12.50 / 12 for $24.00
How about getting something so yummy, so decadent, so lip-smacking good that the special woman in your life will be totally happy with your gift? Well, all you have to do is head to your nearest "Just Baked" Bakery and pick up a dozen of the best cupcakes in metro Detroit. And with locations in Royal Oak, Brighton, Novi, Livonia, Ann Arbor and Canton, there is a "Just Baked" not far from wherever you live.
And you can enter to win 1 dozen "Just Baked" cupcakes in my giveaway that ends on May 5th
.
YourBagTag™ Custom Luggage Tags
$12 each + shipping
Does you Mom LOVE bags and luggage? How about getting her a set of custom Luggage Tags made by a family owned company called YourBagTag™. This line of ID tags are very fashionable while also being very well made. Each tag retails for $12 and there are hundreds of options for customizing these tags to fit every personality.
And you can enter to win a set of 3 YourBagTag™ luggage tags in my giveaway that ends on May 3rd
.
Gifts for the Tech Loving Woman
I have a confession to make. I sleep with my smartphone. Yep, It has become such a big part of my life that I sleep with it plugged in and charging within arms length of my bed. So for Mother's Day, here is a list of tech toys that any Mom's would love for Mother's Day.
Google Voice - FREE
Google Voice allows you to setup a phone number in any area code, and when someone calls your Google Voice number, Google will ring your home, cell, and/or work numbers to find you. It also transcribes your voice messages to text and emails you the message. Google Voice is not only FREE but it also allows you to make outgoing phone calls from your smartphone using
Google Voice Mobile
that masks your real cell phone number and replaces it with your Google Voice phone number. HOLLA to the FREE!
Tune In Radio - FREE
Tune In Radio Pro Version 99 cents
With Tune In Radio, I am able to listen to my favorite radio stations on my smartphone, which I totally love. This app works great. I was able to get the Pro Version FREE in the Amazon Android App Store a few weeks ago. The Pro Version of Tune In Radio allows recording of the radio broadcast to your smartphone.
FREE Tulips?
I love tulips and you can have some everyday for FREE - on your computer screen! Local Detroit photographer Tafari Stevenson-Howard has a
FREE computer wallpaper of tulips
that is just perfect for Mother's Day. Beautiful yes?
Remember the Milk - FREE for PC.
Mobile version FREE for 14 days, then $24 a year
I am really bad with remembering where I put my TO DO list. So with the app
Remember the Milk
, I now have my TO DO List with me everywhere - because the list is kept in the cloud. I can access and update the list on my PC and with the mobile version of
Remember the Milk
, I can access and update the list on my smartphone. The feature I like best is that with the mobile version, I can speak my list instead of having to input it using the keypad.
Digital Subscription to Parenting School Years Magazine -FREE - Limited time offer
How about giving that special lady a FREE digital subscription to "Parenting School Years" Magazine? Yes, the magazine will come right to her computer which saves time and paper. And we won't tell her that the subscription was FREE :)
SuperTooth Buddy Hands Free Car Kit
Retails for $59.95, sells for less than $45 on Amazon.com
Is your mom still trying to hold on to her cell phone while driving even though she knows it's dangerous? Then stop now and go buy her a
SuperTooth Buddy
. This hands free car kit with the funny name is going to help her to talk on her cell phone hands free and make the experience much safer for herself and everyone else on the road.
I was sent a complementary unit for review and I was able to get it charged and paired with my smartphone in no time flat - and the sound quality is crystal clear. The
SuperTooth Buddy
can be paired with two cell phones so this would be a great hands free bluetooth speaker for two people who share a car. The unit attaches to the car visor so it is out of the way and at a perfect position for use. This is a product that any tech loving mom would find functional and very useful.
Amazon.com has come up with a special Kindle that is $25 cheaper than the regular Kindle because it has a special screen saver that runs advertisements. So if you are in the market for a Kindle for that special lady, this special Kindle could be a way to get it and save some money.
Panasonic Lumix FH5 Digital Camera
Less than $130 on Amazon.com
Back in March, I was loaned a Panasonic FH5 Camera for review. I already own a Panasonic Lumix ZS5 and it is the camera that I use for all the photos that I take for this blog.
The Panasonic Lumix line of cameras all take some fabulous photos. I bought my ZS5 because of the fantastic photo quality, the 12x optical zoom and the simple to use interface. The Panasonic FH5 also takes gorgeous photos and has a simple to use interface like my ZS5. But the FH5 is also a very small camera that can easily fit into your pants or shirt pocket which means this camera can be with you at all times and ready to take photos at a moments notice.
The FH5 only has 4x optical zoom, but for the price, this a great camera with great features.
And Amazon.com is selling the Panasonic FH5 for less than $130 in a very beautiful gold color that would be perfect for Mom
.
Enjoy!
Disclosure: This post contains Amazon.com
affiliate links
Follow FREEISMYLIFE on Facebook