Henry Ford Centennial Library
Blockbusters Free Film Series
16301 Michigan Avenue
Dearborn, MI 48126
313-943-2330
Monday Evenings
HFCL Auditorium
7pm
SEPTEMBER 12—RIO (2011) - A classic tale of self-discovery, romance, and adventure, Rio is the story of Blu, a flightless macaw who was taken from the forests of Rio de Janeiro as a young bird and raised by a kind girl in a small Minnesota town. When an ornithologist comes to town and informs Blu's now-grown owner Linda that Blu is the last male of his species, Blu and Linda begin an adventure in which Blu encounters everything from the complexities of courtship and love, to thugs involved in an exotic animal theft ring, strange new friendships and a crazy ride through a Carnaval parade. Featuring the voices of Anne Hathaway and Jesse Eisenberg. (G, 96 min.)
SEPTEMBER 19—WIN WIN (2011) – Disheartened attorney Mike Flaherty, who moonlights as a high school wrestling coach, stumbles across a star athlete through some questionable business dealings while trying to support his family. Just as it looks like he will get a double payday, the boy's mother shows up fresh from rehab and flat broke, threatening to derail everything. One of the best-reviewed films of the year. Starring Paul Giamatti and Amy Ryan. (R, 106 min.)
SEPTEMBER 26—JANE EYRE (2011) – When orphaned governess Jane Eyre arrives at imposing Thornfield Hall she's intrigued by her brooding wealthy employer, Rochester. His dark moods and the strange occurrences in the house lead her to discover a terrible secret that he had hoped to hide from her forever. A bold, modern re-telling of the Charlotte Bronte classic. Starring Mia Wasikowska, Michael Fassbender and Judi Dench. (PG-13, 120 min.)
OCTOBER 3—X-MEN: FIRST CLASS (2011) - Witness the beginning of the X-Men Universe! Before Charles Xavier and Erik Lensherr took the names Professor X and Magneto, they were two young men discovering their superhuman powers for the first time, working together in a desperate attempt to stop the Hellfire Club and a global nuclear war. Starring James McAvoy and Michael Fassbender. (PG-13, 132 min.)
OCTOBER 10—THOR (2011) - The warrior Thor is cast out of the fantastic realm of Asgard by his father Odin for his arrogance and sent to Earth to live among humans. Falling in love with scientist Jane Foster teaches Thor much-needed lessons, and his new-found strength comes into play as a villain from his homeland sends dark forces toward Earth. Based on the classic Marvel comic books. Starring Chris Hemsworth and Natalie Portman. (PG-13, 115 min.)
OCTOBER 17—FAST FIVE (2011) – Partners Brian O'Conner and Dom Toretto team up again for one last heist, this time with a hard-nosed federal agent on their trail. Amazing stunt work highlights this non-stop action film starring Vin Diesel and Paul Walker. (PG-13, 130 min.)
---
"B L O C K B U S T E R S, J R."
Blockbusters, Jr. is a new program that encourages parents or caregivers to introduce children to classic films. Each Blockbusters schedule will present a classic movie where

children can attend with an adult parent or grandparent and enjoy free snacks, receive a free souvenir and participate in a craft related to the film

. Our first film in this new series is a classic Universal creature feature! Of course, although this program is directed toward adults and their children, all are welcome to attend.
OCTOBER 24—CREATURE FROM THE BLACK LAGOON (1954) - A scientific expedition searching for fossils along the Amazon River discovers a prehistoric Gill-Man in the legendary Black Lagoon. The explorers capture the mysterious creature, but when it breaks free all havoc breaks loose as the Gill-Man returns to kidnap the lovely Kay, fiancée of one of the expedition, with whom it has fallen in love. (Not rated, 79 min.)
---
OCTOBER 31—A NIGHTMARE ON ELM STREET (1984) - One, two, Freddy's coming for you! Enjoy a frightening Halloween night with this classic slasher film from director Wes Craven. Demented Freddy Krueger stalks and kills teenagers in their dreams—but why? Nonstop gory fun for all! (R, 91 min.)
NOVEMBER 7—THE DIRTY DOZEN (1967) - Join us in celebrating the Veteran's Day holiday with this classic war film with an all-star cast including Lee Marvin, Charles Bronson, Ernest Borgnine and John Cassavetes. A tough-as-nails Major (Marvin) is given the unenviable task of training twelve hardened criminals for a suicide mission against a Nazi fortress on the eve of D-Day. Gripping, action-packed and often quite funny. Directed by Robert Aldrich. (Not Rated, 150 min.)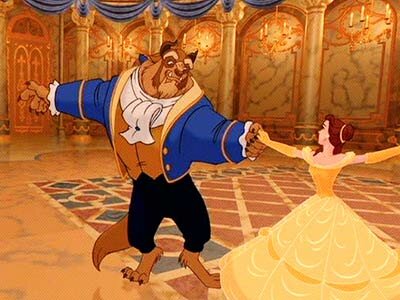 NOVEMBER 14—BEAUTY AND THE BEAST (1991) - Celebrate the 20th anniversary of this classic Disney film, the first animated movie to be nominated for the Best Picture Academy Award. Featuring gorgeous animation and timeless songs, this tale of Belle and her Beast will last for many more years to come. (G, 91 min.)
NOVEMBER 21—HANNAH AND HER SISTERS (1986) - The perfect way to start your holiday week, Woody Allen's gem of a film follows a year in the life of an extended family, beginning and ending with their annual Thanksgiving feasts. The romantic entanglements and personal and professional crises that arise amongst the various family members resolve themselves in ways that are at turns funny, romantic and poignant. Winner of three Academy Awards including Best Supporting Actor, Best Supporting Actress and Best Original Screenplay. Starring Mia Farrow, Woody Allen, Michael Caine, Dianne Wiest and Barbara Hershey. (PG-13, 103 min.)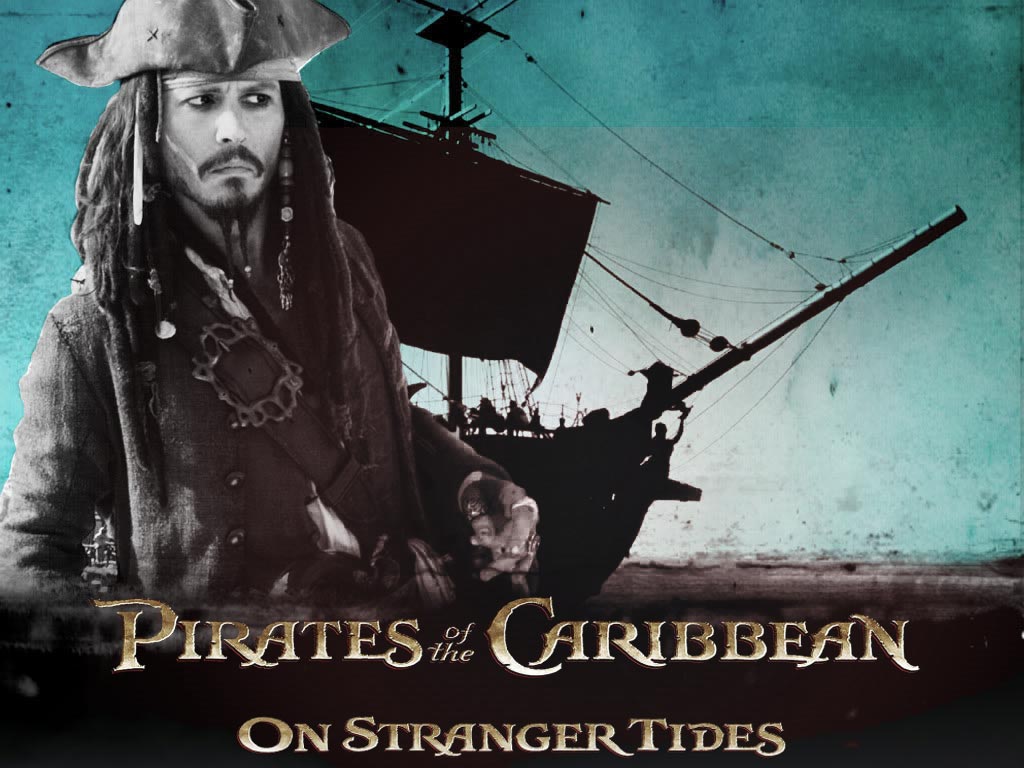 NOVEMBER 28—PIRATES OF THE CARIBBEAN: ON STRANGER TIDES (2011) - Johnny Depp returns as Captain Jack Sparrow in a tale of truth, betrayal, youth, demise - and mermaids! When Jack crosses paths with a woman from his past (Penelope Cruz), he's not sure if it's love, or if she's a ruthless con artist using him to find the fabled Fountain of Youth. Forced aboard the ship of the most feared pirate ever, Jack doesn't know who to fear more - Blackbeard (Ian McShane) or the woman from his past. (PG-13, 136 min.)
Enjoy!
Follow FREEISMYLIFE on Facebook